Welcome to Mike's "Anyone Can Win" entrepreneurial training program. Mike's goal with this program is to help people in the trades, as well as people who just want to become the masters of their own destiny, to become their own bosses. Mike has decades of experience in creating businesses from the ground up to multi-million dollar status. He knows the ins and outs of getting the most out of being self-employed and he wants to share that information with everyone. Please click below to access his articles and videos on how to become the captain of your own ship!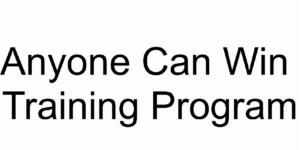 Anyone Can Win Launch
The straight-talking, fact based, Entrepreneurial Training Program, that is rooted in reality.
Read more.